Promotion of local or complementary currency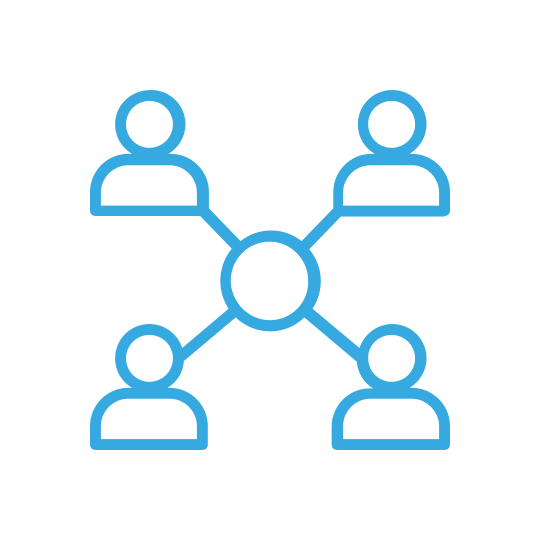 Type

Networking

Territorial range

Servei d'àmbit supramunicipal

Deployment of complementary currency as a tool for local development.
Other services from the same provider
El projecte vol facilitar que es generi informació i donar suport a iniciatives en l'àmbit metropolità, amb indicadors del sistema alimentari que permetin l'anàlisi de la seva dimensió ambiental, econòmica i social, així com l'avaluació de l'impacte de les mesures adoptades.

An initiative aimed at promoting the metropolitan investment offer and participation in international exhibitions.

La 23a edició del Barcelona Meeting Point es presenta amb la proposta de liderar el nou sector immobiliari, apostant per la internacionalitat, les tendències i la innovació immobiliària.

Plataform that allows finding the investment opportunities that better suit your company. There are several platforms throughout the territory such as industrial areas, offices, business and residential premises and hotel zones that allow convenient access to the main road and railway networks.

BIZBARCELONA és l'espai on posem els negocis a treballar. Aquí trobaràs respostes i inspiració per emprendre o fer créixer el teu negoci: innovació, networking, assessorament, formació... en la més amplia oferta expositiva, de continguts i activitats enfocats a persones emprenedores, start-ups, pimes i persones autònomes.

Capacity-building programme for companies intending to embark on export operations.

Document providing key information on hotel investment in the Barcelona metropolis.

New management tools and models to progress on public-private partnering systems.

Funding line for companies, grouping of companies and town councils for the improvement of industrial estates.

Resum dels principals indicadors econòmics de l'àrea metropolitana de Barcelona. Aquests indicadors, recollits per l'àrea de Desenvolupament Social i Econòmic, ofereixen dades sobre l'evolució del PIB al territori metropolità, la creació d'empreses, el mercat immobiliari, el mercat laboral i l'atur.

InnoAMB is a platform for boosting and supporting innovation at the Metropolitan Area of Barcelona aimed at providing resources for the dissemination of project and activities in the field of innovation: new start-up companies, activities and training programmes for social entrepreneurs and, particularly, promoting the talent of the youth.

Barcelona Catalonia consists of a set of projects located in the Barcelona metropolitan area proposing a new fairer, more efficient and more sustainable urban planning model. A model that stands up for renovation as a tool to tackle social inequalities and improve living standards, and as a strategy to kick-start the energy transition, which would allow reducing the dependence on fossil fuels and both greenhouse gas and air pollutant emissions.

Information on investment opportunities in offices and retail in the Barcelona metropolitan area.

The MetròpolisFPLab project will be carried out throughout the 2018-2019 school year in partnership with Fundació BCN Formació Professional with the support of other stakeholders in the territory such as Innobaix, the Port of Barcelona and the Barcelona-Catalunya circuit. Its main objectives are: becoming the meeting point between companies and professional training centres and bringing out the potential of students through the development of innovative projects.

Metropolitan Innobus is an initiative aimed at bringing the talent of entrepreneurs closer to the business ecosystem of the metropolitan territory.

Map showing investment opportunities across the whole territory.

Website including information on industrial estates and economic activity areas within the metropolitan territory, in partnership with town councils and in coordination with public administrations. It contains comprehensive and updated information about industrial estates (activity, services and mobility infrastructures, connectivity and geolocation, among other contents).

Metropolitan industrial symbiosis programme with tools for municipalities and companies.

Informació sobre les oportunitats d'inversió en industrial i logística a l'àrea metropolitana de Barcelona.

Promoció de plans estratègics d'innovació per identificar i analitzar, mitjançant una metodologia participativa i plural, les principals necessitats per desenvolupar la innovació a les ciutats del territori metropolità.

Barcelona Opportunity, una oportunitat única de creixement.
Immersa en l'estil de vida mediterrani, la metròpolis ofereix molts avantatges: un clima suau, moltes àrees verdes i espais oberts, amb un aire més net i moltes possibilitats per al lleure a l'aire lliure.
La ciutat es troba entre les millors del món en els rànquings de qualitat de vida. No només pels avantatges que ofereix el territori, sinó també per la promoció de l'agricultura de proximitat, dels esports a l'aire lliure i de les mesures per millorar la qualitat de l'aire i la mobilitat sostenible.

Service that allows the research of diverse training cycles and centres, categorized by area or specific key word.

Map that allows to look up the different professional training centres available in the metropolitan area.

Measure for the revitalization of small businesses and assessment of the sector and the impact of initiatives.

Support to short sales channels with policies that bring producers and consumers closer.

Information webpage showing the evolution of the industrial real estate market per municipality, industrial estate or time range.

Platform that gathers, collects and brings together stakeholders, companies and projects working on the field of circular economy.

A continuació es llisten els INFOPAE dels municipis de l'Àrea Metropolitana de Barcelona:



Single website that links the different search engines and maps of the Economic Development Agency.

Smart City Expo World Congress és un esdeveniment internacional molt important que reuneix representants municipals, institucions, líders de l'acadèmia i de pensament, centres d'investigació, empreses i persones emprenedores amb un important poder de decisió.

Twitter account of the Economic Development Agency: Get access!

Twitter account of the Metropolitan Innovation Platform: Get access!

Instagram account of the Economic Development Agency: Get access!

Blog InnoAMB: Get access!

Setting up of companies' service offices (OAE) with pilot experiences in different municipalities.

Funding line for cooperative, social and solidarity-based economy projects.

Informes sobre tendències de l'economia metropolitana agrupats en un conjunt de recursos de suport per a l'estudi i anàlisi estratègic de Tendències, Reptes, Oportunitats i Posicionament (TROP) de l'economia per a l'impuls del desenvolupament econòmic metropolità. Cerca identificar i avaluar les principals dinàmiques econòmiques sobre factors TROP en matèria de desenvolupament econòmic regional i urbà, i posar tot aquest coneixement que es va generant a disposició dels agents socioeconòmics del territori metropolità.

Cercador immobiliari per a empreses.

Promoting and circulating specific dissemination activities of the co-operative, social and supportive economy (ECSS in Catalan).
Show all
Hide all