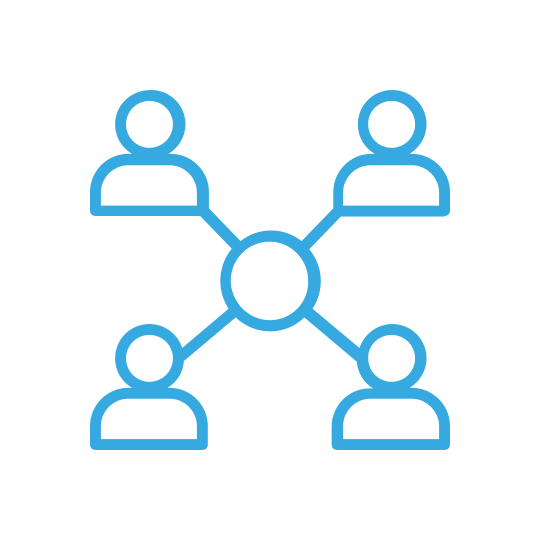 Type

Networking

Territorial range

Servei municipal: El Prat de Llobregat

Browser to locate existing companies from El Prat de Llobregat.
Other services from the same provider
All companies in El Prat de Llobregat can obtain counselling and information on improvement and innovation processes for their products and services.

Inventory of co-operatives and worker-owned companies in El Prat de Llobregat.

The El Prat de Llobregat town council offers training programmes for freelancers, as well as for entrepreneurs, newly established businesses, executive staff and managers from different administration areas.

Mapping of the Economic Activity Zones of the El Prat de Llobregat municipality, categorized by activity, use of land and the different urban plans.

Apartat del web de l'Ajuntament amb informació d'interès respecte el comerç al municipi.

The El Prat Emprèn Awards aim at rewarding entrepreneur initiatives for the individuals that have developed a business plan with the support of the Business Creation Service.

Service providing support to entrepreneurs through information, counselling and training activities related to business creation and management.

Information service for entrepreneurs on available resources and services to start a business activity.

Space that showcases real experiences from entrepreneurs in El Prat de Llobregat that have already set their projects in motion.

Different types of rooms, including classrooms, that the El Prat de Llobregat town council places for rent to companies.

Conjunt d'accions formatives que ofereix l'Ajuntament del Prat de Llobregat. Distribuïdes en diferents àrees, les formacions proporcionen coneixements, aptituds, tècniques i altres competències necessàries per exercir qualificadament una activitat professional, d'acord amb els requeriments del mercat laboral.

Economic activity estates in the Barcelona Metropolitan Area - El Prat de Llobregat

The El Prat de Llobregat Economic Promotion Centre provides companies with a pool of skilled personnel for internships.

The El Prat de Llobregat town council acts as an intermediary between businesses and people looking for a job, providing companies with a job bank that short-lists the most suitable profiles for every vacancy.

Website focused on the compulsory formalities to start a business with the local administration which, apart from providing information on formalities, offers the option to download forms and to manage some of these formalities on line.

El Pla Estratègic de Comerç 2019-2025 és un projecte centrat essencialment en ajudar al comerç local a encarar els nous reptes que planteja una realitat complexa i en continua transformació.

This proximity trade fair takes place every December in which local producers showcase their regional products. It represents an important networking gathering for local production business persons.

The El Prat de Llobregat Economic Promotion Area offers spaces to rent, equipped with technological equipment, for companies and other institutions.

Links to revitalization plans and support programmes for co-operative companies.

Analysis service providing reports and studies with evidence-based data in relation to the social and economic reality of El Prat de Llobregat.

Regulatory base and call for grants to companies and institutions for the recruitment of unemployed citizens from El Prat de Llobregat.

Grants that the El Prat de Llobregat town council awards to unemployed persons to help them become self-employed workers in the municipality in order to promote self-employment and the kick-starting of new economic activities.

Series of workshops and training activities for new entrepreneurs and newly established businesses.

Training offer addressed to workers from the trade sector.
Show all
Hide all