Ajuntament de Gavà - Centre de Suport a l'Empresa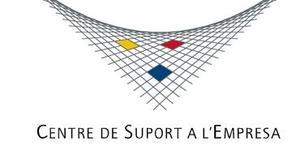 Territorial range:

Gavà
Companies Services Center is the headquarter of public economic promotion policies by Gavà city council.
Services
Website focused on the compulsory formalities to start a business with the local administration, which also allows to fulfil these formalities on line, among other actions.

Information website on the services that entrepreneurs and companies can request at the Business Service Office in Gavà.

Search engine for existing shops and businesses in Gavà.

Programme of briefing and training activities for business persons, managers, entrepreneurs and self-employed workers.

Information and guidance service on the first steps to be taken for the accomplishment of a business project, starting with the development of a business plan.

Service promoted by the Department of Equality and Citizenship of the Gavà town council offering online support in terms of equal opportunities in the work sphere for the companies in Gavà that are interested in mainstreaming gender equality in their staff selection, recruitment, staff management and internal equality planning processes.

Information on the Gavà Business Park, consisting of six economic activity industrial estates.

Grants and allowances addressed at companies and new self-employed workers.

Guide aimed at providing advice to entrepreneurs on the process to kick-start a new business, as well as specific information on the compulsory formalities.

Economic activity estates in the Barcelona Metropolitan Area - Gavà

Inventory of newly created companies in Gavà.

Tool that compiles key data and information on commercial premises in the city centre, industrial lots in the Gavà Business Park, and government-owned low-cost premises available in Gavà.

Information on features and public rental prices of the spaces available at the Business Support Centre.

Ideal space for the development of business projects and the consolidation of newly created companies, complemented by promotion, follow-up and counselling services for business persons and entrepreneurs.
Show all
Hide all
Contact
Address

Carrer del Progrés, 27 08850 Gavà

Email

cse@gava.cat

Phone

936333450

Institution

Ajuntament de Gavà

Link to provider