Ajuntament de Badia del Vallès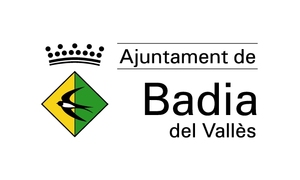 Territorial range:

Badia del Vallès
Services
Informació respecte del comerç a Badia del Vallès.

Espai on s'ofereix tant la informació relacionada amb l'oferta pública d'aquest Ajuntament com la relacionada amb els recursos humans de l'Ajuntament.

Website focused on the compulsory formalities with the local administration needed to start a business, which also allows to fill these formalities on line, among other actions.

The Badia del Vallès Municipal Employment Service (SMO) works for the promotion of employment and the labour integration of its citizens. SMO offers permanent services to employers and entrepreneurs, including technical support and guidance to individuals with an idea of business, job bank and company prospection.